Testimonials
Colin Sauer, Consultant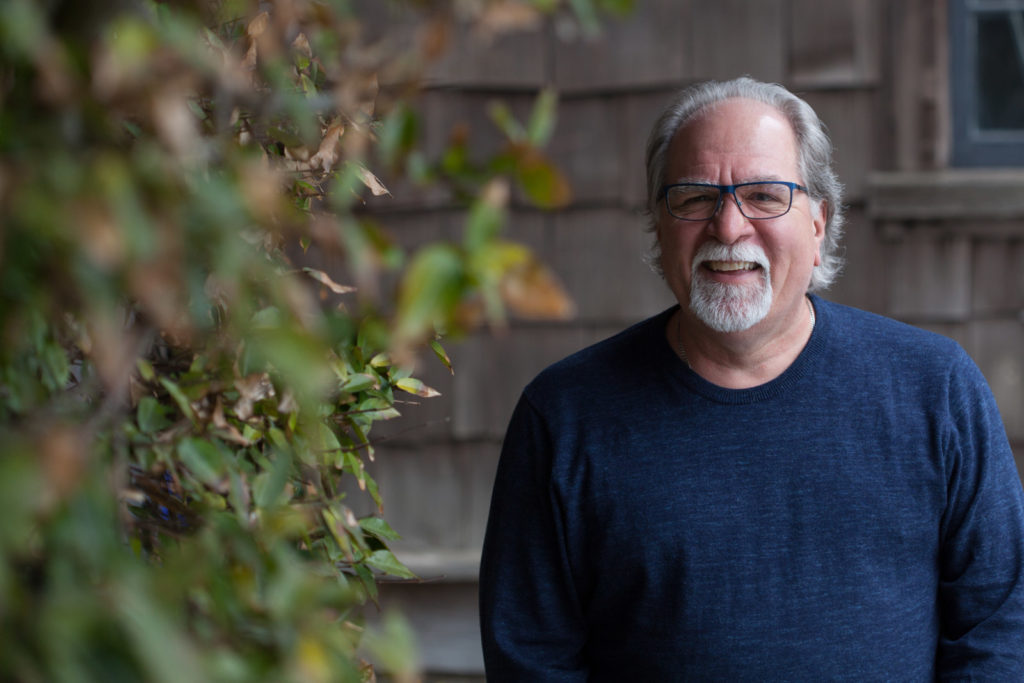 Colin showed our strata council, the importance of providing vision, strategic oversight, and monitoring of organizational performance, and in turn, allowing our GM and her team to carry out the objectives. As a result, we are all better equipped to forge a path together going forward.
Colin was incredible! Well-organized and professional with exceptional interactive instruction, he gave us immediately actionable direction for our organization. We even had a few laughs along the way! The supporting materials continue to guide our work towards governing effectively.
Colin was very thorough in his presession work and that came through in our workshop.  We appreciated his perspective and straight forwardness with respect to how he approaches governance and strategic planning.  We will definitely engage with him again.
Our Board of Directors and management team recently completed Colin's governance training. His training exposes you to leading practices in corporate governance and offers practical insights and guidance to help you improve and clarify the policies, processes, and structures you use to lead and oversee your organization. I highly recommend this training for any leadership team that's looking to build, improve or strengthen how you govern.
Colin created an open, trusting environment where all participants felt encouraged to speak up, provide their input, and share their thoughts through engagement and collaboration. The sessions were powerful, and the overall process created a shared vision of clarity and purpose. Colin's ability to lift the discussion to another level and ensure the right strategic questions were asked made it a very worthwhile investment for our society.
Colin's approach to strategic planning kept our team focussed and engaged, resulting in an achievable plan we are proud of!  Any organization considering this process would greatly benefit from Colin's leadership.
Participating in Colin's 'Intro to Board Governance' workshop provided us with clear ideas about the scope and parameters of effective board participation, how a functional board operates, and presented a doable plan for us to achieve our collective goals for our organization.
The board team found Colin very personable and articulate. His presentation on board governance 'best practices' covered a lot of ground and made what could have been a dry topic interesting and engaging. We came away with a lot of clarity about the work the board should, and should not be doing
Working with Colin was the jumpstart we needed to further develop our Board Governance practices. With his help, we simplified a convoluted process that has now allowed us to be more efficient in getting our desired end result.
We asked Colin to help us create a strategic plan that would guide our future decisions while ensuring flexibility to shift direction as opportunities arose. Colin's engaging and inclusive manner encouraged us to broaden our perspectives, clarify our purpose, and then zoom in on what mattered most. The roadmap we created with Colin's wise counsel will both support us in our ongoing work and encourage us to keep our minds open to future possibilities.
Colin's business expertise and financial acumen are immensely valuable to any organization trying to manage growth or strategize for future development. Of even greater value perhaps, is his ability to tune into the individual or group, identify the core issues and discussions that need to be had, and then facilitate conversations objectively. Colin makes challenging problems seem straightforward and solvable, the result being a clear and focused strategy for the future. And, you might even have fun getting there!
We engaged Colin to facilitate environmental scanning and strategic planning for the 11 diverse community hospices. He proved to be exactly what our organization needed – a thoughtful facilitator whose style and skills ensured all voices were engaged and felt heard. Invaluable was Colin's ability to keep the group focused and moving towards specific action oriented planning to achieve strategic goals.
"We were amazed at his ability to drill down to the core of the issue and help us find resolution. It was a pleasurable and successful experience!"
Colin brought his incredible skill set to our Board to assist with strategic planning, leadership development and the invaluable follow up support that ensured our success. We were amazed at his ability to drill down to the core of the issue and help us find resolution. It was a pleasurable and successful experience!
Working with Colin is inspiring. He is knowledgeable, focused and methodical in his approach. Colin engages well with teams and takes an interest in the team on an individual basis as well as takes the time to investigate the needs of the whole.
Colin is high energy, engaging, and focused. He can be counted on to complete any project he undertakes with skill and enthusiasm.
"An exceptional listener, Colin can decipher abstract thought and understand underlying root causes of issues. A respected leader, he inspires and motivates teams and is able to assess and develop human talent."
"Our team was lucky to be introduced to Colin to help support our strategic planning process.  From the outset, Colin was engaged and open and brought significant expertise and guidance to the team and our organization.  We greatly appreciated Colin's customized approach to the process that recognized our unique characteristics and challenges.  Colin demonstrated a keen understanding of our organization's values and purpose and ensured that we stayed true to them throughout the process.  I cannot recommend Colin highly enough, he is absolutely excellent.  Thanks Colin."
"It was a pleasure to have Colin present to my Senior Strategic Management class on the topic of leadership.  It was clear as Colin "took the stage" that he had a "command" of the class room and of the topic at hand.  One notes in seeing Colin speak that his presence and experience served him very well in his very successful career."
"It's easy to get caught in the heads down, "day to day" work of running a small business. Colin helped elevate my perspective and reveal a lot about where I was at, and where I wanted to go. His process gave me the awareness and confidence I needed to take my business to the next level."
"Colin helped us breakdown our company's priorities and take a deeper look at our goals to build a cohesive plan moving forward. To have someone with his knowledge and expertise to consult with on an ongoing basis, as well as support new developments, and to help keep us accountable, is an invaluable resource to any small business."
"Working with Colin added invaluable bench strength to our team in the areas of strategic planning, change management and employee engagement. If you want an honest, efficient, and non biased advisor who will hold you accountable and help you achieve the new normal you know is possible, Colin is your guy."
"Colin's gentle nature allows for easy assimilation into any team. In spite of his highly successful career, Colin remains humble, approachable and a pleasure to work with."
"Working with Colin was great fun! His personal approach and ability to understand our business by asking just the right questions was remarkable. He kept us focused on all the steps we need to take to achieve our long-term goals. As well, he held us accountable to the process, which is what every small business owner needs. We would highly recommend Colin to any business thinking of taking it to the next level. He is a pleasure to work with."
"Colin's value to the project was in first taking the time to ask the right questions to fully understand our business (including our business morals and ethics), and then to guide us through his process. Despite a room full of strong personalities, Colin kept the process focused, on track and professional. His superior business acumen, focused approach and personable demeanor make him an ideal choice for assistance and advice in any business process."
"Even though his background is in a completely different industry, he was able to apply his knowledge and experience to our situation. He has a good sense of humor and at the same time held us responsible for the decisions we made and for measuring results from the goals we set."
"Colin provided insight with clear focus on the core issues and worked with us to understand our needs and achieve our goals."
"Colin took my concerns and created a plan for both myself and my business, turning it around and taking it to the next level. But it wasn't just the consulting I appreciated – it was the personal touch Colin brings to his business."
"Colin's objective process allowed us to think outside the box and our brainstorming sessions proved to be invaluable. We were then able to put our ideas into tangible and logical processes that were easy to incorporate into our practice."
"Colin's diverse work experiences have enabled him to understand the critical business processes that are required at all levels of a successful organization."
"Colin is high energy, engaging, and focused. He can be counted on to complete any project he undertakes with skill and enthusiasm."
"In eight plus years of working with Colin on the executive team at Champion Technologies, I gained tremendous respect for Colin's perspective on business strategy, leadership and management processes. I consider him a truly insightful business leader."
"Colin is an enthusiastic, creative, and forceful business leader. Colin wins with his ideas, personality, and communication skills and has the transformational leadership skills that can help any business."
"Colin helped me improve my strategic thinking skills, coaching and mentoring abilities, as well as fostering employee engagement. He is a good listener and provides insightful advice. He has the ability to understand complex issues, get to the root cause and set reasonable expectations to resolve them."